BRATECK Modular multi-purpose height adjustable smart stand with drawer
BRATECK Modular multi-purpose height adjustable smart stand with drawer
Product Code: AMS-2

$70.00
Inc GST
$60.87 Exc GST
Free Shipping NationalWide
Christchurch
South Island
North Island
1 day
1 day
2 days
Ask About This Product
Ask About This Product
Term Selector

Get It Now from
$ per week

Online Application
(click here)
BRATECK Modular multi-purpose height adjustable smart stand with drawer
BRATECK Modular multi-purpose height adjustable smart stand with drawer. Max weight 10Kgs. Front and side slots for devices & office Equipment. Bulit-in cable management. Colour Black.
Set your monitor at an ergonomically correct height and maximize desk space with our height-adjustable smart stand. This stand features a contemporary design with stacking columns, letting you choose the ideal height for your monitor. With ample clearance between the stacking columns, this stand provides plenty of room to fit a small laptop or supplies beneath. A non-skid column base and 10kg/22lbs of each shelf support help to ensure your monitor or other electronic devices rest securely while you work. Built-in cable organizer and drawer maximize desktop space and minimize clutter. Lager platform offers more space for your devices.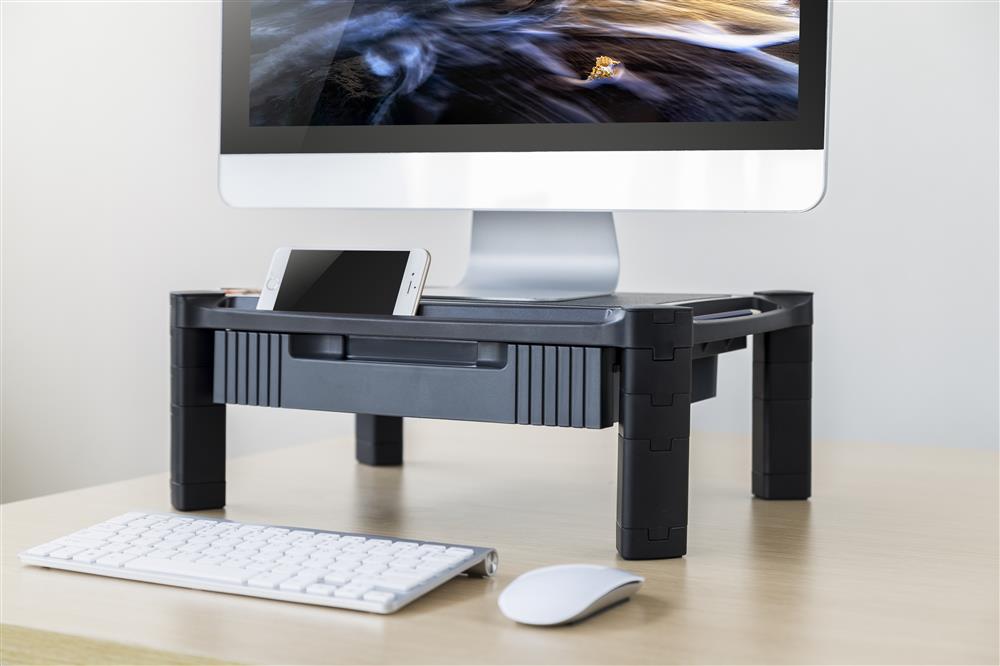 Features
Raise your monitor to eye level increase viewing comfort

Front Slot: holds most tablets and phones

Side Slot: for small office supplies etc.

Fully Detachable Modular Design: ensures easy installation

Non-Skid Foam Pads: protect work surface from scratches or scuffs

Large Drawer/Shelf (ves): help(s) you organize your desktop

Cable Management: keeps everything organized
Specifications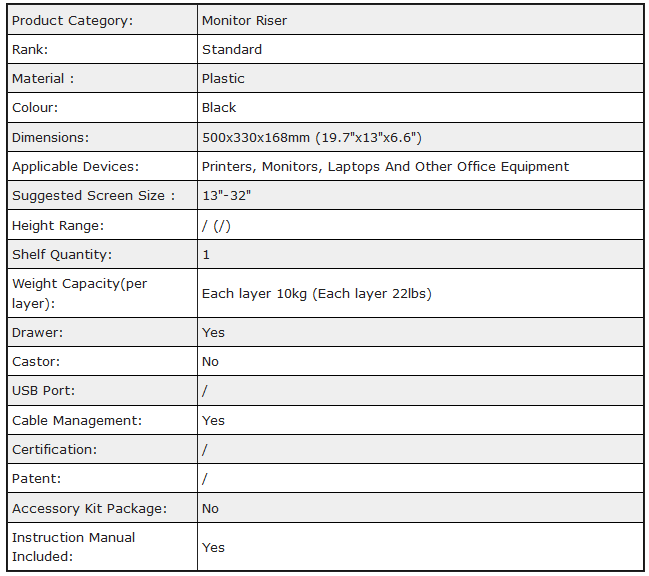 Site by Silicon Dream
Legend PC © 2019
All prices are shown in New Zealand Dollars and include GST unless otherwise stated.